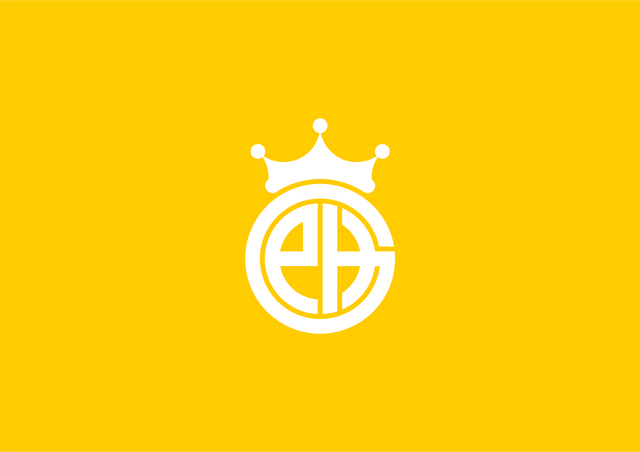 Details
PHGold is local community in Philippines, it s a recently launched project of mine dedicated to showcasing and supporting talented individuals who support and produce content and material that helps spread awareness of Steemit in the Philippines. It is a registration and invite only sub-group of SteemPH which rewards members for their activity, contributions, and support of Steemit Philippines and it's members.
Improvements
I made this logo from @cloh76 task request here. He said that wanted a logo for PHGold that symbolize the elite class. As we can see the current design is have a crown that represents royalty, the gold represents wealth, and the champagne represents class. All of these together represent the Elite. Therefore, I am overhauling these elements to make a logo that has a new concept, without removing the main elements of the logo. Here's the design I've made.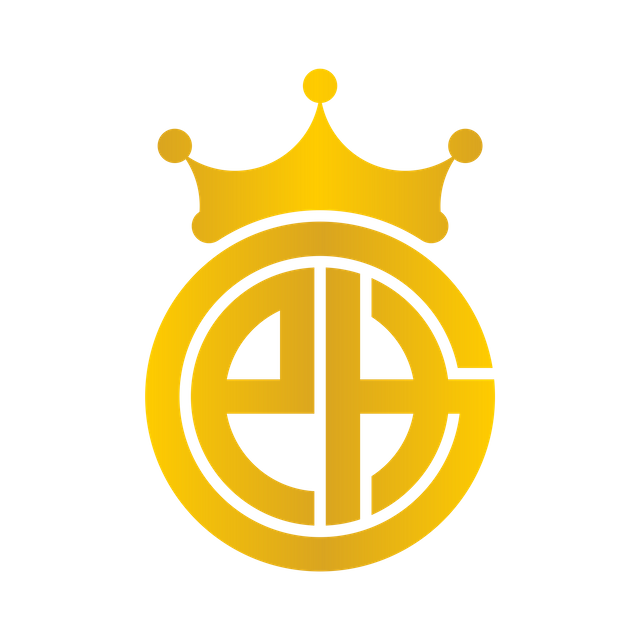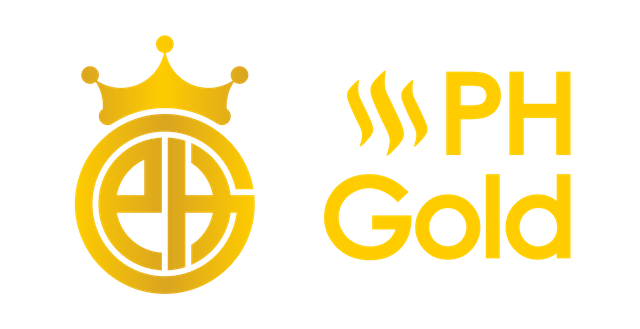 Proof of work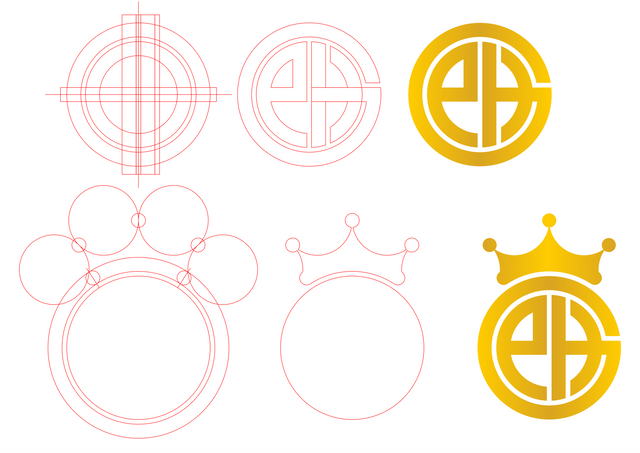 Logo meaning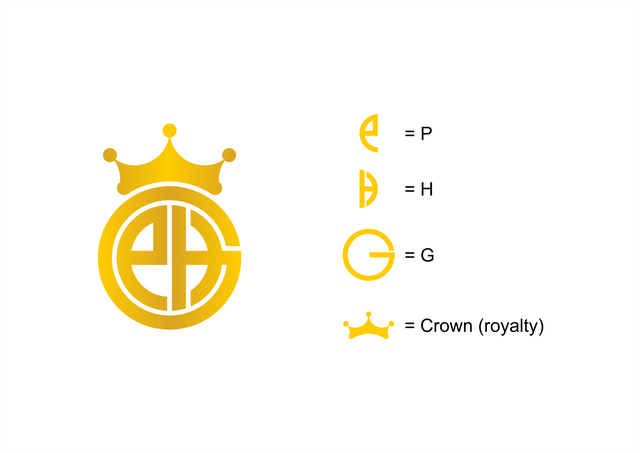 The point is P, H, G letter that represent PHGold and a crown. This crown already represents all elements of the three elements of the elite class. The logic is, when you become a king, you have everything. And also gold color represent wealth.
Color variation
Logomark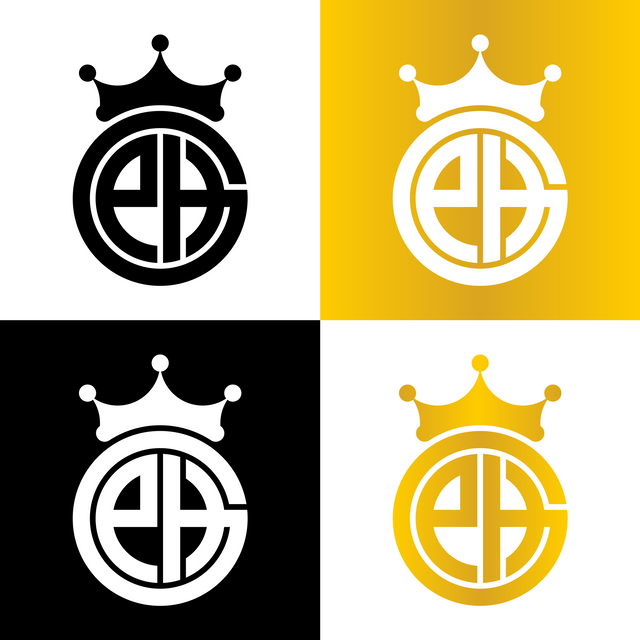 Logotype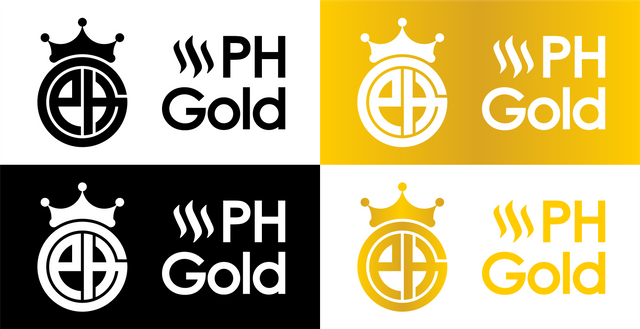 Save area
Recommend area space when placing logo on the media.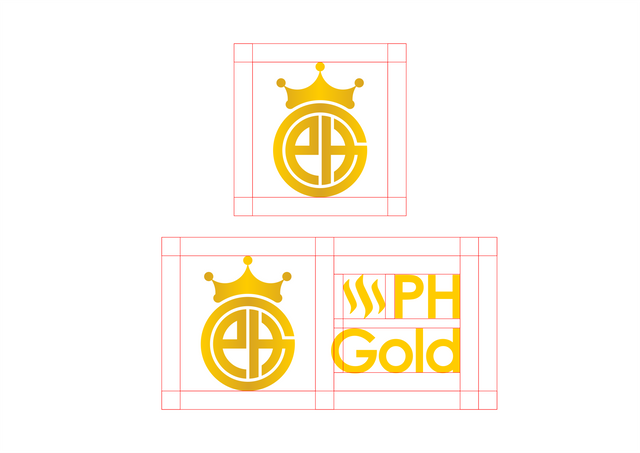 Icon size & variation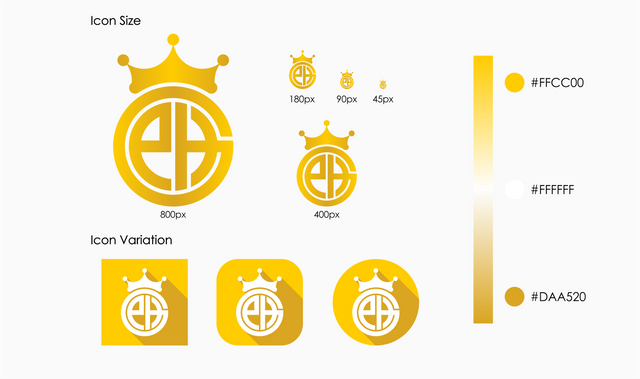 For avatar photo (steemit, discord, etc) I recomend to use transparent background png file. But I also attach logo for avatar that use background color as a second chance.
Mockup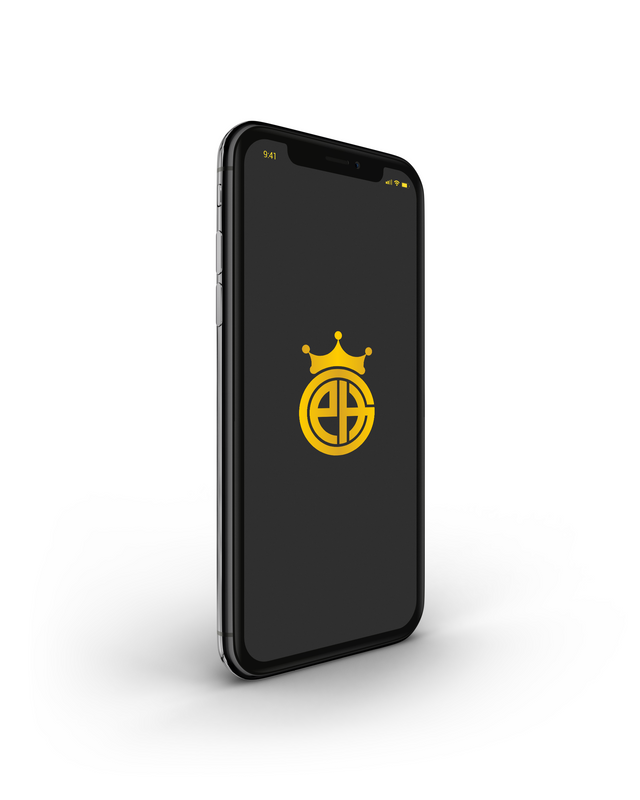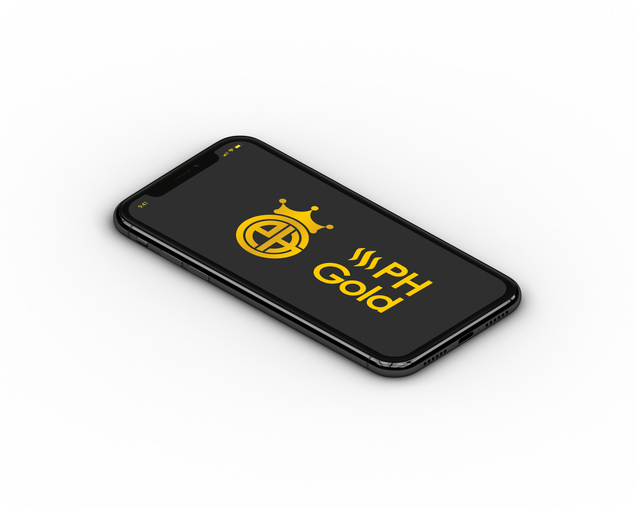 Tools