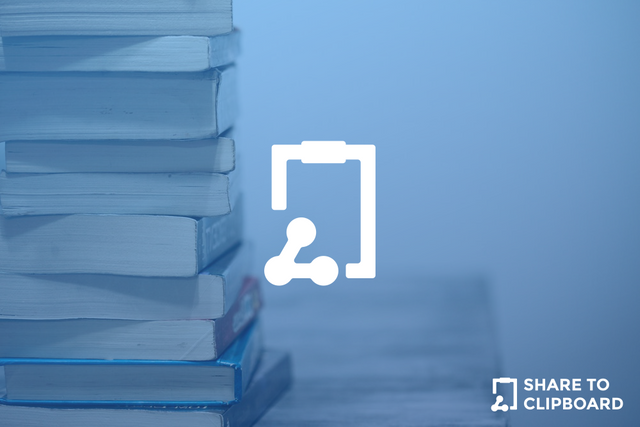 Repository
Linked Task Request
This contribution not from Task Request.
Related link:
Issue
Pull Request
Playstore App
F-Droid App
Details
Copy to clipboard straight from the Android "Share" menu.
Hooks into the Android native Share system for seamless integration.
No more annoying workarounds to do something that is so useful and essential.
Unique to this app is that we also support sharing VCards (contact) and plan on adding many others.
Also, unlike many other solutions, this one doesn't have any visual bugs and phantom windows, just click share to copy from any app, and paste anywhere you like!
Improvements
Previously, I had actually opened this issue a few months ago, but in the midst of my college schedule which had been vacuumed for several months, coupled with the loss of the Github account. I have already asked CM Andrej Cibik, can I continue the same project with the new account? And he said it was okay. So, I finished my work.

Initially I offered a new logo for this project, and they were very welcome to see the new logo, so I made it. The concept idea of this logo is a combination of "share" with "clipboard". I think these two icons are quite familiar with the identity of the Share to Clipboard. So, the share icon returns to copy what has been selected and passes it to the clipboard. So the share and clipboard icon I created are like a one line that is integrated in the bottom of clipboard, because the goal is to continue "Share" to "Clipboard".
After I suggested several options and a long discussion to reach a suitable logo, finally the logo was set. Even though when I sent my pull there were still changes but all of them were covered well.
Benefit:
The meaning conveyed and easy to understand.
Logo symbolize and corresponding to the project
Simple flat design and looks good in very small size
All requested sizes of POs are met (mdpi-xxxhdpi)
New logo used on Playstore and F-Droid
Result
So, this is the final result of the Share to Clipboard logo after took several revisions,

Mockup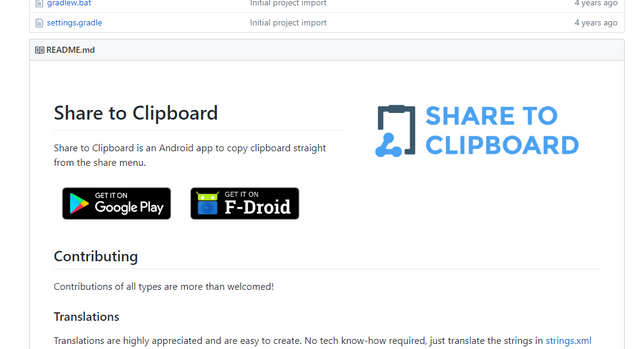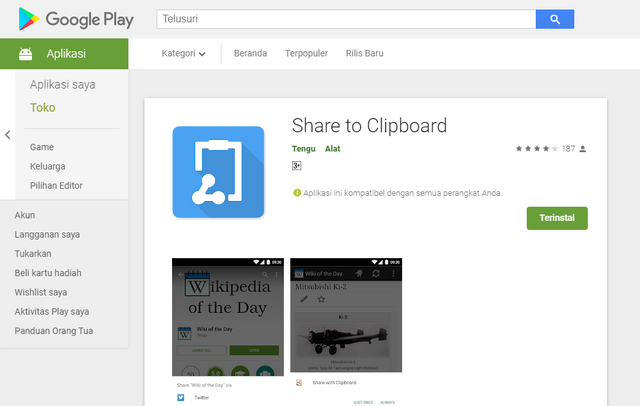 Tools
This logo created with CorelDRAW X7


Original files
All Files: Vector and Image
Font: Montserrat
Wallpaper: Book
Proof of Work Done
Github @naufaldsg
---

This work is licensed under a Creative Commons Attribution 4.0 International License.