Repository
Linked Task Request
This contribution not from Task Request.
Related link:
Issue
Pull Request
Playstore App
F-Droid App
Details
StarkeVerben is an Android application that aims to help people learning the German strong verbs.
In english, Starke Verben mean: Strong Verb
Improvements
Previously, I had actually opened this issue a few months ago, but in the midst of my college schedule which had been vacuumed for several months, coupled with the loss of the Github account. I have already asked CM Andrej Cibik, can I continue the same project with the new account? And he said it was okay. So, I finished my work.

As usual, when I hunt for projects that I think need help to make a logo, I found this application. And when I see the application icon is very common and very ordinary, then I see the source of the repository. So, I offered to make them a new logo by showing my previous design portfolio. And they are interested to see a new icon on their application, and when I returned again, the month to I started this project again and made a logo for them.
Then I offer several logo options by suggesting a logo that I think is strong and can represent the concept of this application, there are 2 logos that are different from the 2 versions of each others.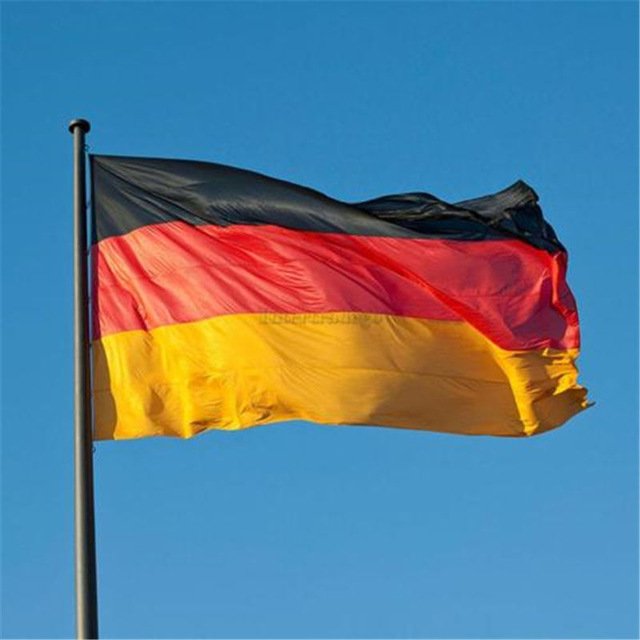 The concept of this logo is a combination of the letter S (as Starkeverben), the book, yellow color for German identity, then tied unity with a circle that illustrates that science must be bound by studying it repeatedly (re-cycle). I take books (a book with bookmark) as part of the logo because we usually learn through books, especially learning languages. And I use yellow which is one of the colors of the German national flag.After a brief discussion about the plus minus and inputs to the logo, finally the PO decided to choose which one they would like to use. That is A version logo. Then PO will also re-design the application to adjust the interface with the new logo.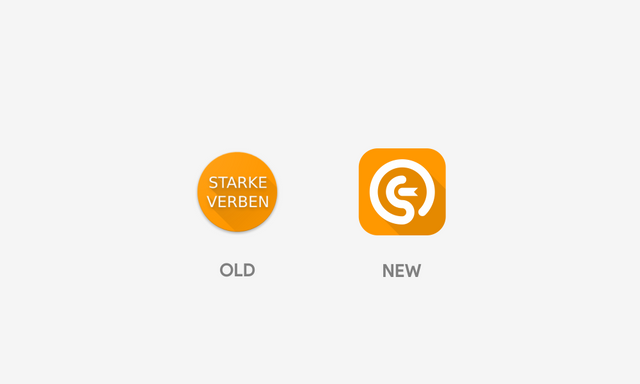 Benefit:
The meaning conveyed and easy to understand
Logo symbolize and corresponding to the project
Simple flat design and looks good in very small size
New logo release soon on Playstore and F-Droid
Result
So, this is the final result of Starke Verben's Logo,

Mockup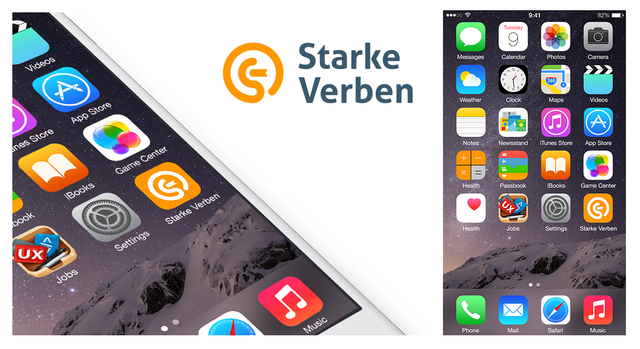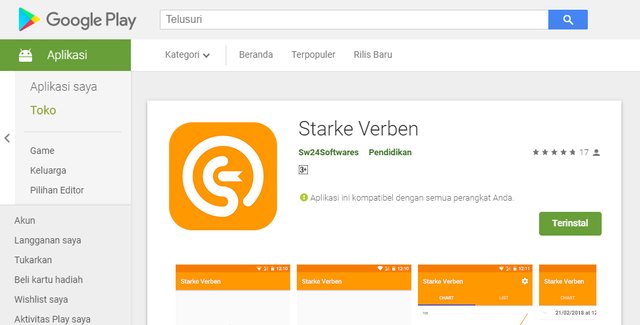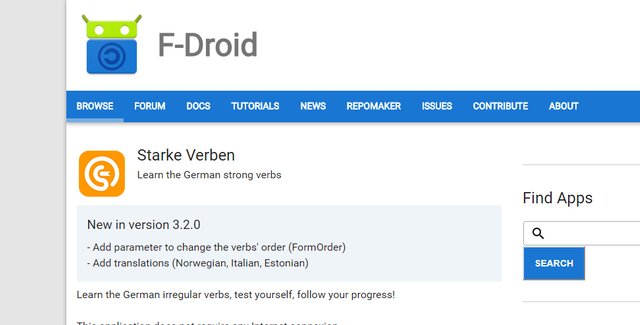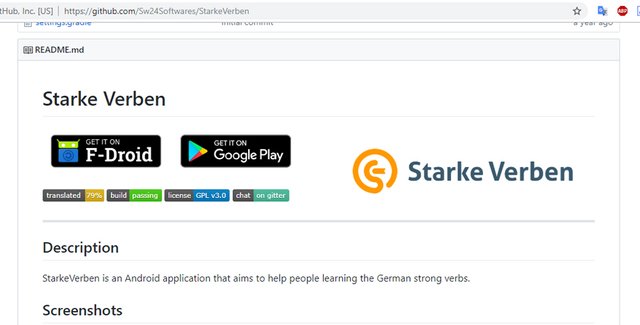 Tools
This logo created with CorelDRAW X7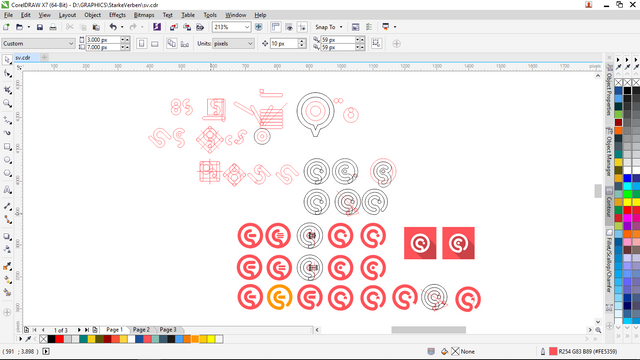 Original files
All Files: Gdrive
Font: Aller
Wallpaper: Dresden Book
Mockup: iPhone X
Proof of Work Done
Github @naufaldsg

---

This work is licensed under a Creative Commons Attribution 4.0 International License.